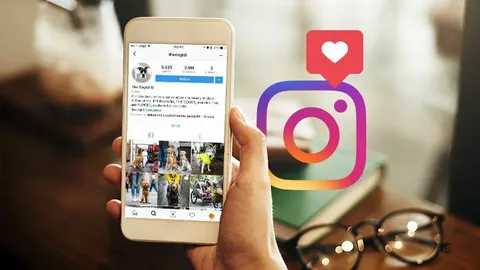 Discover the top trends in Instagram music promotion that are taking the music industry by storm. From user-generated content to sponsored posts, learn how musicians and labels are utilizing Instagram to reach a wider audience and connect with their fans.
In 2023, musicians must stay up-to-date with the latest Instagram trends to effectively promote their music. As Instagram's significance grows, leveraging the platform can help artists broaden their fanbase and build stronger relationships with their followers. Discover the top Instagram trends of 2023 and learn how musicians can effectively promote music using Instagram trends.
Instagram Trends That Help You Promote Your Songs
Instagram has developed into a crucial medium for musicians to present their work and interact with their followers. As the year progresses, artists should keep an eye out for several Instagram trends that can optimize their presence on the network. They include:
Reels Content
If you haven't already, think about including Reels in your music advertising strategy for 2023. Instagram's reel function has been increasingly popular, and you can use it to promote your music effectively. You can use them to present your music inventively with their quick movies, which can run up to 60 seconds. Post music snippets, creative insights, and fan challenges on Instagram to engage followers in the creative process. With the help of Reels, you can connect with potential new fans and gain more exposure.
Instagram Live
As an artist, Instagram Live can be an additional tool for promoting your music on Instagram. You can come online and spend time with your fans. Also, you can showcase longer videos, such as live performances or music videos, to highlight your talent in detail. With the capability to stay online for as long as possible, Instagram Live can help you connect more effectively with your audience. This will give them a better understanding of your music.
Instagram Stories
The Instagram Stories feature is crucial for promoting your music on the platform. You can use Stories to share behind-the-scenes videos, teasers of unreleased tracks, or previews of upcoming music videos. You can interact with your followers and gather feedback on your music by utilizing the various Story formats, such as polls and questions. Incorporating interactive elements can also increase engagement with your content and promote your music to a wider audience.
Influencer Marketing
Originality and relatability will remain key factors in influencer marketing success in 2023 as artists seek genuine connections with their fans. Collaborating with influencers can increase visibility and success in your music career by tapping into their audience and credibility. Building audience trust and increasing your credibility can be accomplished by using influencers to review or advocate your music.

To make the most of the upcoming trends in 2023, it's essential to develop a well-defined strategy. This involves understanding your Instagram audience and their preferences and finding ways to connect with them through your content. Using Instagram analytics to track the performance of their posts and identify the most effective formats among their followers is crucial for artists who want to promote their music on the platform. By combining this approach with a well-planned strategy, consistent presence, and frequent fan interaction, artists can create a devoted following and succeed in their careers.