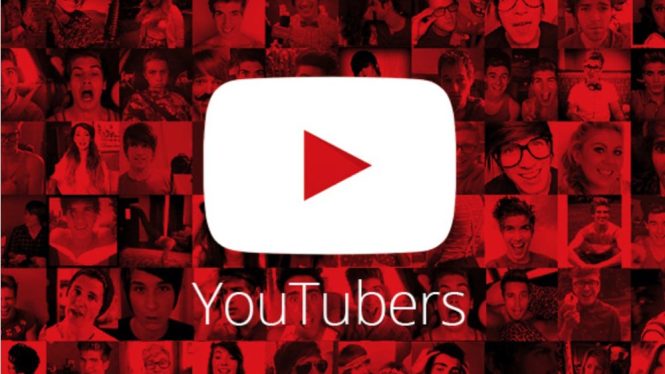 The Hallyu wave is raging in the whole world. From well-crafted limited tele-series to films making history, the global phenomena show no sign of slowing down. Korean YouTubers are equally contributing to this rage. From offering traditional Korean make-up styles and sharing kimchi recipes to assisting newbies in learning the language, there are multiple channels that are almost competing with each other to sell their fares on the streaming platform.
As a viewer, you might want to check out who is the best in business and worth investing your time on. Let's list out the same for you.
Before we start
On a late November night, one of the Korean YouTubers who streams under the name of 'Mhyochi' was live-streaming on a busy Mumbai road. Suddenly she was sexually harassed by two men. Despite her constant protests, the men misbehaved. It was only when two gentlemen interfered that they let her go. The police have arrested the culprits, but the MEA has not yet commented on this matter, till the time this article was written.
You can surely check out her YouTube channel for a wide variety of content that she uploads.
Now moving on to check out others
Who are the most-watched Korean YouTubers?
Here is the list that you can check out –
1. Tasty Hoon
Niche – Korean and Japanese food vlog
Subscribers – 508K
Channel – Tasty Hoon @7609
When it's South Korea, be assured to have it big on the plate! Tasty Hoon is one of the most enduring Korean YouTubers who tests and exhibits various meals (mostly South Korean and at times Japanese cuisine) and adds demonstrations of the cooking techniques.
When you check out his channel you will find, how he has surprisingly blended humor and food to create mukbang videos that have been watched millions of times.
He created his account on 31st March 2017.
2. Pony Syndrome
Niche – Makeup/ Beauty/ Cosmetics
Subscribers – 5.94 million
Channel – PONYMakeup
One of Korea's most famous beauty influencers – Park Hye-Min is a pro at marketing Korean beauty products! Pick up any of her tutorials and it is the ease of the process that makes it so practical. She has been leading the Korean make-up tutorial market for a considerable period and compared to other beauty influencers she grabs more eyeballs and surely moolah!
For the record, she has her own makeup brand – Pony Effect cosmetics, which has performed well in the international market. Additionally, she has a website by the name of 'Cyworld' where she has cataloged a range of makeup tricks and product reviews.
She has collaborated with The Body Shop and Lens Town (Pony Edition color contact lenses)
She is the author of a couple of handbooks on makeup techniques
Her Taylor Swift transformation makeup has 23 million views (last checked in January 2023)
3. Daud Kim
Niche – General content, description of places and people
Subscribers – 3.94 million
Channel – JaeHanKim66
One of the most noted Korean YouTubers who have been in the limelight due to adopting Islam, Daud Kim is a vlogger the world loves to watch. Initially, he was part of a K-pop group named Jay Kim.
For those who already watch his videos, it is nothing new that he covers a wide range of topics. For the newbies, you will see the content creator covering a range of domains – from general queries about South Korea to how things work on a regular basis there.
Kim converted to Islam after his trip to Indonesia and since then he has traveled to a host of Islamic countries, even completing Umrah to gain a better insight into the religion and explore the regions.
His video – Why did I become a Muslim has gained 3.9 million views!
4. Sungha Jung
Niche – Music
Subscribers – 7.03 million
Channel – SunghaJung
Describing himself in his YouTube profile as – Acoustic Fingerstyle Guitarist from the Republic of Korea, this popular YouTube content creator is known for his acoustic guitar techniques! In one of his interviews, the content creator stated that it was his admiration of the guitar that drew him toward this instrument. As he started knowing more about this instrument, in a short span of time – his liking soon turned to passion and he religiously began taking lessons.
Check out his YouTube page, and you will find renditions of electric guitar and ukulele. He also has his own albums.
His renditions include – classical, movie themes, jazz, contemporary, and pop
His Pirates of the Caribbean theme song has over 64 million views
5. Awesome Haeun
Niche – Dance videos and daily vlogs
Subscribers – 5.2 million
Channel – AwesomeHaeun
You have loved her videos as a kid YouTuber, and her dance moves have been a huge hit globally. She is Na Haeun and apart from her daily vlogs, the most notable feature of her channel is her collaboration with the K-Pop group Momoland.
Beginning her career at the tender age of 4 years, she is one of the most exceptional Korean YouTubers and is specifically known for her cute demeanor and excellent talent.
Do you know – she has worked with SM Entertainment?
She is just 12 years and her mother handles her YouTube channel
At the 2017 – Melon Music Awards she was nominated for the Best Dance Award.
6. Korean Englishman
Niche – Korean food, and culture
Subscribers – 5.53 million
Channel – Korean Englishman
Are you a foodie who loves checking out dishes from different ends of the world? Do you also have a knack for finding out more about other cultures? Then Korean Englishman is the channel you need to subscribe to on YouTube. This channel unlike other YouTube channels is run by Josh and Ollie, who are not natives.
From Korean food to its culture, spiced up with K-Pop details – this channel is your go-to friend if you wish to get an upper hand about this Hallyu land!
The Josh-Ollie duo received the Korean Image Stepping Stone Bridge Award for their contribution to the country's culture.
His most famous interview with Chris Hemsworth where the star tries Korean food is one of the highest-rated videos of these Korean YouTubers with a viewership of 8.4 million and counting.
7. Kittisaurus
Niche – Cats
Subscribers – 2.85 million
Channel – Kittisaurus
You may have previously known her as Cream Heroes, but now Claire has renamed her YouTube channel Kittisaurus. If you are a cat-lover, then this is a channel that is dedicated to taking care of Claire's cats (she pets 10 of them). She films them as they go about living their daily lives. Also, she videos details of how she cares for them, grooms them, feeds them, and overall looks after them.
Her video Cats vs Invisible Walls has garnered a viewership of 54 million
The brand Nongshim is one of the biggest supporters of Kittisaurus.
8. Korea Grandma
Niche – Mostly food vlogs
Subscribers – 1.25 million
Channel – Koreagrandma
There's none other than the elderly who can guide and detail our traditional food products. That's all about the channel of Korea Grandma, run by the 'halmoni' Park Mark-rye. Capturing the hearts of both domestic and international audiences, this is one of the best Korean YouTubers you can check out. Apart from food, she also posts some funny videos and vlogs on different topics.
Her granddaughter mostly posts videos of her 'halmoni' cooking and trying out new things
9. Boram Tube Vlog
Niche – Vlogs about daily life
Subscribers – 14.5 million
Channel – Boram Tube Toys Review
The rage of Korean YouTubers has become so maddening in recent times, that even the pre-teens of Korea are chugging out content on YouTube. Catching on to that rage comes Boram with her range of vlogs depicting her childishness, toy reviews, and casual outings are a treat for YouTube viewers.
Her Boram and Pororo Noodle has a viewership of 337 million
Apart from usual vlogs she also gives her viewers targets to fulfill keeping up her fan-interaction moments
10. Seoeun Story
Niche – Vlogs on regular family life
Subscribers – 9.42 million
Channels – SeoeunStory
If you are looking for a YouTube channel that will give you a slice-of-life-like scenario, this one is to vouch for! A channel that depicts mother-daughter regular banters like no other – this channel also includes reviews and fun contests to engage its viewers.
Her video I'm Hungry – Eating Pororo Noodles has a whopping 20 million views!
Check into their channels
Do you follow any of the abovementioned Korean YouTubers? If you do, let us know whose channel you love the most. For those looking for details, keep checking this page for updates!